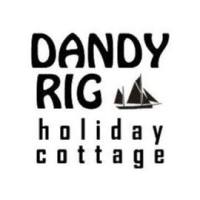 Profile
Self Catering Holiday Cottage Filey
A cosy cottage situated in the heart of Filey. Just a short walk from local shops and a five minute walk away from one of the world's finest beaches.
Located in the heart of old Filey town Dandy Rig Cottage is a Victorian fisherman's cottage that has been renovated to provide modern contemporary self catering accommodation.

Designed to cater for both young families and those who want a quality break the cottage is situated an easy five minute walk away from the main Filey "Seaside Award" beach and is on the doorstep of the Yorkshire Coast where visitors can enjoy breathtaking scenery and beautiful town and villages.

As a Filey self catering holiday cottage it is ideally placed just two minutes away from the central shopping area of Filey where you can source fresh local produce including fish and shellfish.

Linen and towels are provided for guests.

The property is fully centrally heated, but also has a wood burning stove and supplied logs, which is great for those cold winter evenings.
Testimonials
"Christmas Stay"
We had a great stay over Xmas, the house,was perfect for visiting family in the area. It was warm and cosy and had everything we needed. The Xmas trees were a lovely touch too ! Beds were comfy and the wetroom was a big hit too especially the underfloor heating. Communication from Andy was too and would definitely stay again.
"Cosy and close to beach"
Very comfortable old fisherman's cottage.

Short walk down to the beach.

If you feel daunted by the slightly tricky parking don't worry as I found off street parking very nearby.
Load More
Testimonials are curated by Dandy Rig Holiday Cottage and are not independently reviewed or verified.
Report a problem with this listing
Offers from our Partners