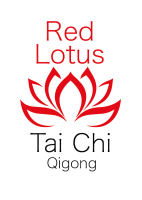 waterside road, 73, guildford, Surrey, gu1 1rq (Show me directions) Show Map
Online Orders
Monday: 09:00 to 21:00 , Tuesday: 10:00 to 14:00 , Wednesday to Thursday: 09:00 to 21:00 , Friday to Saturday: 09:00 to 14:00 , Sunday: Closed
Bank Transfer, Paypal, Cash, Cheque
Profile
About Red Lotus Tai Chi and Qi Gong
I run authentic Tai Chi classes with detailed instruction for health and personal development, you will learn depending on the class, Chen style 18 form, Chen style 74 Yi Lu, Hun Yuan Taiji 24, Prana Dynamics basics as well as many different fascia stretches and qi gong movements. I have online and in person classes available and 20 years of experience to give you the best training possible. I also teach privately as well so if you need some personal training then I am available to help. Sign up for a term and you get unlimited weekday classes for my online and in person live classes.

Anyone can learn Tai Chi and Qi gong (pronounced chi kung). Qi Gong is the secret behind Chinese health and has been practised for thousands of years to promote whole body/mind unity as well as learning how to specially stretch the fascia and open joints. It is a very special discipline with a multitude of health benefits that are far to long to list here.

so what can I offer you that sets me apart from other teachers? I explain and demonstrate what I have learned without holding back knowledge, my students trust me and have been with me throughout this pandemic, switching to the online classes kept them all healthy, I was a lifeline to many that needed to exercise a friendly voice, we all learned and grew together. I can promise each class is different. You never need to follow along without any instruction. My teaching is unique and thorough.

I have drop in classes and I have terms where you get unlimited weekday classes, I do an extra class on Saturdays for drop in only for 2 hours where I teach more in depth, here is where we have more time to practice the forms and internal methods. Going deeper into the Qi gong and standing practice as well.

I now do private personal training sessions from the comfort of your home. I also offer online classes mostly during the mornings, here I teach a mixture of Tai Chi and Qi Gong.

If you have any questions email me or click the link to fill out the form on my website and I will get back to you.
Pricing for my classes
Drop in classes are available at £15 per hour or £20 for an hour and a half.

Saturdays are a special 2 hour class for everyone where i go deeper into forms, Qi Gong and we do some partner work as well. These sessions are £20 for the session

Term pricing is £150 this entitles you to unlimited weekday classes (excluding Saturday)

Private sessions are charged per person - £60

Charitable organisations are also £60

Corporate lessons are £100 for an hour. so how many people join from the workplace is already taken into account.1
Report a problem with this listing
Offers from our Partners