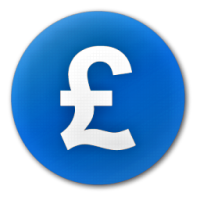 Profile
Save up to 93% on Essential Business Services
We connect businesses like yours with the Services you need quickly and effectively. Just make your choice, submit it and in a short time we will help you get the best deals available on Chip and Pin, Telecoms, Electricity, Gas and more, quickly and effectively
Cut Your Business Bills Today!
We help local business cut costs on services such as Telecoms, Energy, Card Processing and more
Testimonials
Highly Recommended
"We had been turned down by two providers for a Merchant Services account for our new business because our type of business (tiles and flooring retail) appears to be classed as high risk by the Merchant Banks. The potential negative effect of this could have ended our business before we had even got started. Thankfully we found David Mulholland of BPG in Northern Ireland, who helped us through the application process, and as a result we were accepted and operational within a short timeframe.
We would highly recommend BPG to any other business in a similar situation" Florence Allen & Steve Lovesy at Island Mill
No hesitaion in using
"First time Better Price Group showed me that I had paid too much for accepting bank cards in the shop. They halved the cost for the same service and even my new terminal is quicker. Later they offered to lower my electricity bill. We signed up without hesitation saving over £50 on each bill from next month. Only I regret we didn't do it earlier" Patrycja, Dominika Shop, Lisburn
Load More
Testimonials are curated by Cut Bills and are not independently reviewed or verified.
Report a problem with this listing
Offers from our Partners