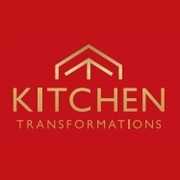 Profile
Kitchen Transformations a family owned business offering a quick and simple alternative to refitting your entire kitchen.

Rather than spending unnecessary amounts of time, energy and money, our kitchen doors and worktops replacement service can give you that "brand new" look and feel. Also, if your completely set on a fully fitted kitchen- we can do that too!

At Kitchen Transformations, we offer an extensive range of kitchen styles and colour finishes, all of which can be personalised to give you the new kitchen you've always dreamed of. We also offer a huge choice of handles, worktops, upstands, splashbacks, sinks, taps and integrated appliances, together with made to measure cabinets. If you're unsure what will work best in your kitchen space, our kitchen experts will always be on hand to give you the advice and support you need.

The process of installing your brand new kitchen is made as effortless as possible for you at Kitchen transformations. Our experienced tradesmen will deliver and fit all of your new features, leaving you with a fully functional kitchen in less than two days. Everything will be made-to-measure, ensuring you're left with no unsightly gaps or overlaps.

Our expert teams of fitters will endeavour to make your dream kitchen the success it deserves to be. With mountains of experience between them our team promises to be quick, courteous and professional in all regards. With mess being cleaned every day and a grand knowledge of kitchen design,

Please get in touch for any further information.
Testimonials
' A true professional '
"Delighted with all of the work completed by Lee Annetts. He takes a pride in his work and his attention to detail is to perfection. I would have no hesitation at all to recommend his work to anyone who requires a fitted kitchen, bathroom refurbishment or complete house renovation. He has always been a true professional and deserves to do well "
Load More
Testimonials are curated by Kitchen Transformations and are not independently reviewed or verified.
Report a problem with this listing
Offers from our Partners